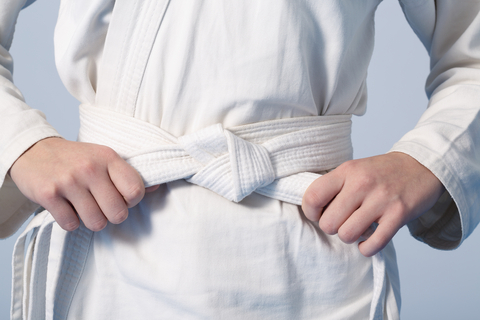 For those looking for an entry-level position in the world of Six Sigma, a White Belt is a great starting point. A White Belt certificate gives holders a good base-level understanding of Six Sigma concepts. White Belts also have a good understanding of how to improve productivity and performance, as well as assisting local Yellow and Green Belt teams in problem-solving projects.
Just because a Six Sigma White Belt is a low-level certification, it does not mean that organizations do not place a high value on them. In fact, having a White Belt certification show employers that one is willing to go far with Six Sigma. It signals a promising start to a beneficial Six Sigma relationship, which makes one an attractive hire over others who show no interest in the methodology at all.
Being Six Sigma certified on any level comes with other benefits too other than making you more hireable, including:
Helping organizations eliminate errors, reduce risk, sustain quality improvement, improve business processes and ensure compliance

Obtaining quality management hands-on experience

Becoming valuable in virtually all industries

Getting a promotion to managerial positions

And receiving an excellent industry-standard salary
In regards to the salary, the average salary of a Six Sigma White Belt as of Dec 2020 is $63,925 per year, according to research published by PayScale. Here are some of the average salaries per year for White Belts by job type, as reported by PayScale:
Senior Financial Analyst – $75,000
Quality Assurance Manager – $60,402
Mechanical Engineer – $75,061
Manufacturing Engineer – $71,000
Business Process Analyst – $72,000
Project Manager, (Unspecified Type / General) – $60,000
Production Specialist – $65,000
Quality Assurance (QA) Specialist – $50,000
Senior Business Analyst – $65,000
Business Analyst (Unspecified Type) – $58,000
Some Six Sigma White Belt jobs are paid on an hourly basis. And for those types of jobs, the average hourly rate, according to PayScale, is $20.21. Below are a few examples of hourly rates by job type, based on the figures found on the website:
Avionics Technician – $25
Electrical Test Technician – $21
Mechanical Engineer – $23
Production Specialist – $20
Quality Assurance (QA) / Quality Control (QC) Inspector – $15
Auditor – $18
Business Process Analyst – $28
Inventory Control Specialist – $15
Manufacturing Associate – $20
Operations Administrator – $22
Amazon is one of the companies that are popular for hiring White Belts, and they paid salaries as high as $100K. Other popular companies include Lockheed Martin Corp, Lockheed Martin Aeronautics Company, Raytheon Co. and TIAA-CREF, and they paid White Belts salaries as high as $83K, 65K, $73K, and $69K respectively. (These are all just estimates)
As you can see, there is an incentive for one to become a certified Six Sigma White as far as salary is concerned. Of course, the salary depends on a number of factors, including the organization, job type, and location. And the good thing about a White Belt certification is that it is a stepping stone to higher Six Sigma certifications – something many organizations are happy to provide training for – and further pay increases.