The holidays seem to bring out what's important, such as family, friends, and even those who have shown kindness and made an impact on our lives.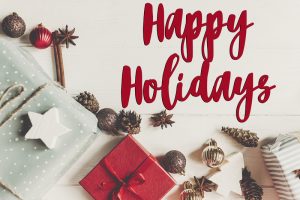 In the spirit of the holidays, our offices will be closed December 24th and 25th so that all of us can spend time with our family and friends.
All of us here at 6Sigma.com want to thank every single one of you who have truly made an impact on our lives, by your continued support in making us your choice for top-tier Six Sigma education and services. 
Have a safe and happy holiday!
From all your friends at 6Sigma.com
Social Share