Do you need an internationally recognized online Six Sigma Black Belt training and certification program that you can complete at your own pace? Global Six Sigma can help you enhance your marketability and improve your chances of advancement with an affordable and convenient online Six Sigma Black Belt training and certification program. The only prerequisite is a basic understanding of Microsoft Office products, such as Word, Excel, and PowerPoint. Six Sigma Black Belt training and certification is possible no matter how busy your schedule is with our self-paced online option that was designed after our traditional classroom courses.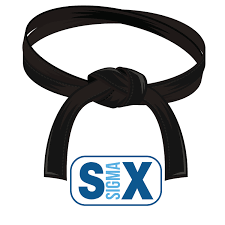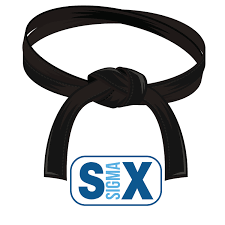 The training allows you to log-on and complete modules at your pace with one year to complete the material. One of our Master Black Belts provides a recorded lecture that accompanies a slide show presentation that includes the history, philosophies, techniques and tools of Lean and Six Sigma. Our program is designed for adult learners and uses  common language for a thorough understanding by those in attendance.
Unlike other online programs available, you have the ability to add project certification. This requires the completion of a live project and includes mentoring from one of our certified Master Black Belts with real world experience. Upon successful completion of the training and your required project, you will receive an internationally recognized Six Sigma Black Belt certification.
Six Sigma Online Black Belt Training is available in two varieties:
You may add project certification for an additional $500, so you can receive an internationally recognized Black Belt certification which signifies that you are qualified to lead a team on Black Belt level projects.
Week 1 Online Six Sigma Black Belt Training Agenda:
Week 1 and 2 Review Project
Multiple Regression
Advanced Mult-Vari
Attribute Measurements
Attribute Measurement Systems
Sample Size Calculations
Six Sigma for Service
Managing Change

Introduction to DOE
Full Factorial Experiments
Full Factorial Simulations
Fractional Factorials Designs
DOE Sample Size Selection
In class DOE Project
Project Planning & Deliverables
Project Reviews Measurement
Week 2 Online Six Sigma Black Belt Training Agenda:
Design of Experiments Review
Blocking in Experiments
General Factorial Experiments
Residual Analysis
Non-Normal Data – Transformations
Non-Normal Data in Experiments
Sequential Experimentation
Response Optimization Designs
Multiple Response Optimization
Transactional Improvements

Simulations for Improvement
Applied Experimentation
Statistical Process Control
Mistake Proofing
Control Methods
Project Closure and Synergy
Class Project
Integration of Lean
Project Reviews
Final Exam
Individual Classes Available for Purchase
Interested in getting a refresher course or just want a quick overview of Six Sigma? We do offer individual classes for purchase, so you don't have to buy the whole program! Get access to one or several modules at a time. View our catalog for more information.
Contact us if you have additional questions.