In Six Sigma and Lean Six Sigma, great leadership is everything. When an executive presence is not available to provide a guiding force directing the team and ensuring goals are consistently met, even the most basic of Six Sigma projects can quickly turn into a nightmare. Not only that, but the pressure will only increase, the more responsibility you need to deal with. If you're a senior executive overseeing multiple projects, how do you provide direction and meaningful leadership using metrics?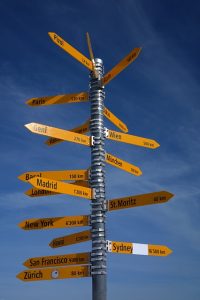 What are the Metrics?
Within the Six Sigma methodology, metrics tend to focus on one or a combination of three vital factors. Namely: quality, schedule, and cost. These metrics are particularly useful as they often serve as the root drivers behind an organization's Six Sigma transformation.
Critical to Quality. Quality metrics (CTQs) involve measuring process performance and operational performance. One of the oft-used methods for doing this is via Process Capability Indices. This is when a process is broken down to determine if it meets the demands of the customer.
Critical to Schedule. Schedule metrics (CTSs) generally deal with cycle times and scheduling proficiencies and deficiencies. There are four key concepts that link to CTSs: process cycle efficiency, process lead times, process velocity, and overall equipment effectiveness.
Critical to Cost. Cost metrics (CTCs) calculate, render, and compare data that can inform business opportunities. These include such metrics as Net Present Value and Internal Rate of Return. They are designed to be equally critical to both schedule and quality, as cost often impacts on almost every other area of a business's infrastructure.
How to Use Metrics to Deliver Strong Leadership
The first thing you need to know about being a good leader is how to provide meaningful direction to your team. Remember, you are someone they look to for guidance, and example, so be prepared.
One way to do this is by defining objectives in terms of your Six Sigma and/or business strategy. Demonstrate how these goals are to be met, break it down into manageable data chunks, for easy absorption. Be clear, be succinct, and your team will thank you for it. This will also help strengthen Critical to Quality metrics, in turn providing a strong picture of how their work benefits the project.
Monitoring results is another important factor. By acknowledging and recording achievements, your team will acquire a stronger sense of direction for it. By completing each goal, they will feel the project drive towards its ultimate objective. Critical to Schedule metrics will play a role here, as they can help set out effective timelines.
Moreover, drivers and processes are essential to Six Sigma, and you should identify them quickly and effectively to make your objectives actionable. Techniques such as Pareto Charts and Driver Trees can help break processes down to determine their drivers. This level of detail is important for you to be comfortable with, as your team may struggle to have faith in you as a leader, if you offer only vague advice and a basic understanding of the key issues at work. An in-depth understanding of the processes will also enable a thorough understanding of the costs involved. This will help you direct workers in line with budget goals.