The 5S Six Sigma tool is a great universal tool for organizing just about any workspace. We use the term workspace because there are specific items we will need in that space, but you can use this tool to streamline and prioritize any space that has fallen victim to disarray. 
This simple Six Sigma tool will make a space safer, more productive, improve your mood, and eliminate waste. Since everything is in its place, this will make everything efficient.
Try the 5S tool in a cluttered space at home and see for yourself how this simple template can clean up that cluttered space in the corner of your closet. After this is all done, make sure you sustain the new normal by making this a habit.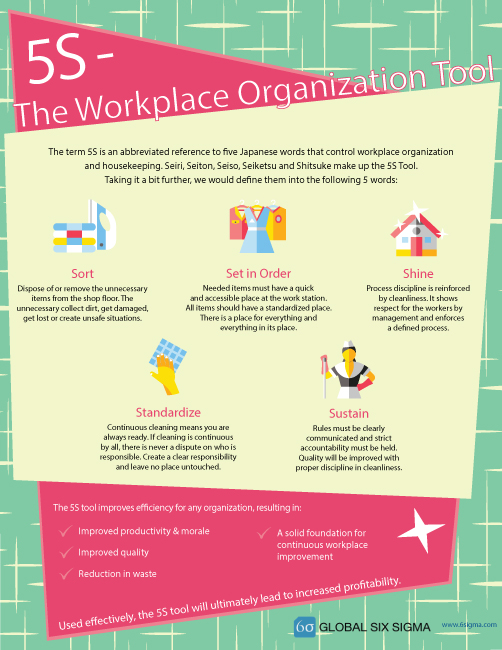 For more information on our Six Sigma training courses and services, please visit 6sigma.com.