In the spirit of the Thanksgiving holiday, we were inspired to use our handy Lean Six Sigma methodology. So what is the best Lean Six Sigma methodology to ensure great Thanksgiving Day festivities? It's the PDCA cycle of course! This is also known as Deming Cycle.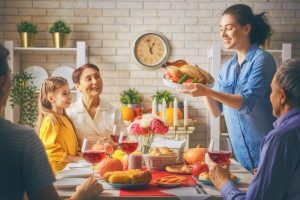 It's broken down as follows:
P (Plan): Identify your problem and find the root cause using the 5 Whys.
D (Do): After you've identified your problem and found the root cause, now brainstorm possible solutions. Test the solution you believe has the most potential. Do a small pilot test.
C (Check): Now you must assess your findings on that small pilot test. If you find that improvement is needed, then go ahead and make the necessary changes and repeat the "check" phase once again.
A (Act): This is the last step when you implement the solution in its entirety.
The advantages of using the PDCA cycle are:
Encourages continuous improvements
Less wasted time
Fosters working as a team
Cost effective
This simple template can be a great help on Thanksgiving while preparing the family dinner. Since most of the preparation usually falls on one person, this simple tool can make this interactive and fun!
Happy Thanksgiving 2018 from all of us at 6Sigma.com. For more information on our Lean Six Sigma Green belt Training courses and services, please visit 6sigma.com.