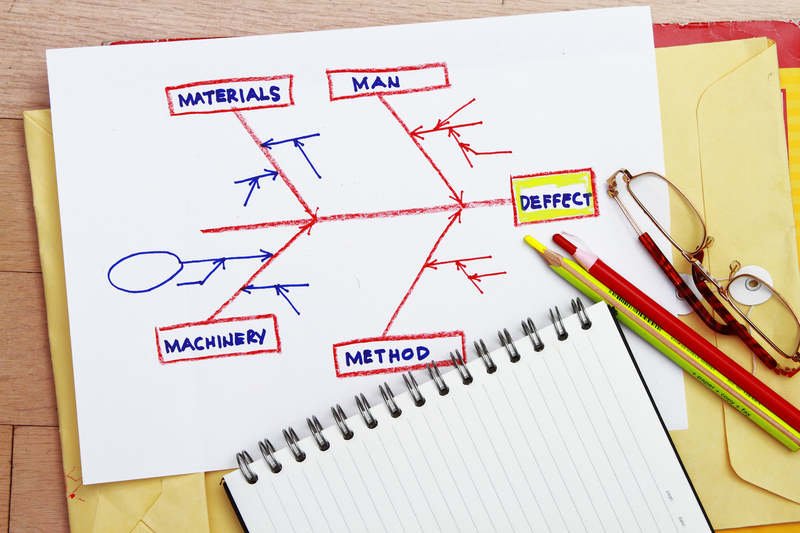 A fishbone diagram can be an invaluable tool in problem analysis. It's been used for a long time in many industries, and it's important to understand the benefits it brings to the table. When it comes to uncovering the root cause of a problem and addressing it in a meaningful way, it's one of the best tools you have at your disposal. That's why every good leader should take the time to familiarize themselves with the way fishbone diagrams work, and their appropriate utilization.
Easy Visualization
A fishbone diagram is a purely visual tool. It can help you identify issues that you normally wouldn't think of. By laying out everything in a visually connected way, you can easily see where problems could be originating. Even if it doesn't immediately point you in the right direction, it should at least allow you to eliminate some false positives by just evaluating the diagram. This can make it a very useful tool when you're trying to quickly iterate over different ideas.
Identify Bottlenecks Effortlessly
Thanks to the way a fishbone diagram visualizes relationships in a process, you should also be able to identify bottlenecks much more easily. It will be obvious when certain points of the process are restricting the overall flow, and you might even be able to identify potential solutions by just looking at the diagram. When combined with other analytical tools, a fishbone diagram can be extremely powerful in identifying points where your system is underperforming.
Learn More About Root Cause Analysis Training
Find Opportunities for Improvement
And that brings us to our next point. With the way your processes are visualized in a fishbone diagram, you can easily determine if some parts of your setup require any kind of improvement. This can be done with other tools, sure. But a fishbone diagram holds some unique advantages in this regard. It can help you identify those opportunities in an actual context – the process itself. Furthermore, using a fishbone diagram over multiple iterations of some change can help you visualize how that change is affecting the rest of the processes it's connected to.
Improve Everyone's Understanding
Last but not least, using a fishbone diagram is a good way to ensure that everyone is on the same page. Leaders and employees alike are going to come to certain realizations about their work after seeing it presented this way. And this can be a very powerful educational tool for improving everyone's aptitude in their positions. This is a common reason for the use of fishbone diagrams in many organizations. If you're having trouble keeping everyone up to speed, analyzing issues through this tool can be a useful approach.
If you've never approached any problems in your company with a fishbone diagram, you might want to give it a try. It's not a universal solution to every problem you're going to face. But it can still go a long way towards finding an appropriate approach for many difficult situations. Plus, your colleagues might appreciate the new perspective after they've become familiar with it.