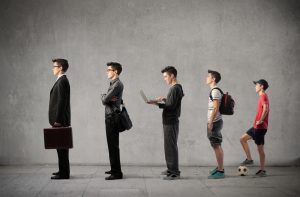 At some point in life, everyone dreams of being their own boss. Running your own company as an entrepreneur reaps numerous benefits, such as flexible hours, better pay, and most of all, control over what you do and when you do it. However, not everyone has the courage to form their own startup consultancy. Many will invest countless hours and hundreds of dollars into a business model that simply does not work. Some may fear that creating their own business is too risky and does not offer stable benefits their families will need. Yet, the remainders will strive and work as hard as possible to get their company off the ground and in the end, succeed. Whether you have years of experience in a professional industry, a technical education background, or are starting completely new, Six Sigma certification will put you on the path to success!
Six Sigma and Consultancy
Six Sigma is a world-renowned business process improvement method that has integrated itself into numerous industries. Additionally, the Six Sigma methodology uses data-driven analysis to reduce production waste, increase process efficiency, and deter manufacturing defects. Like most business methodologies, you can earn a variety of level certifications that qualify you to work on specific tasks. Beginning with White Belt, you can test your knowledge of Six Sigma and gain higher ranking certifications throughout the program. Furthermore, most entrepreneurs that create their own Six Sigma consultancies have Green Belt certification. This is the medium rank and proves that you possess a thorough understanding of the methodology and how to implement it into practice. However, most successful entrepreneurs continue to learn the details of Six Sigma and earn higher certifications throughout their experience.
What You Will Need
Before you begin creating your own firm, there are a few key things you must have. First, above all else, you must have an exponential desire to succeed. Statistically, four out of five consultancies will fail in the first stages of their life cycle. To beat this, you must believe in yourself, possess a strong passion for your work, and practice a sustainable business model. Next, as a Six Sigma consultant, you must ensure your knowledge of the business process methodology. Consultants, either individually or as a team, are expected to have basic to advanced knowledge on most subjects pertaining to Six Sigma. When advertising your services to potential clients, find ways to express your understanding and why they should choose your services over someone else.
Additionally, it is crucial to have a united workforce. Most consultancies begin small, three to five people at most. When working with your team, continuously practice and test their knowledge of Six Sigma and encourage them to expand their skillset. Finally, every consultancy needs a concrete business model with a solid mission statement. What are your services, what are your specialities, and how will you profit from them? Too often, young consultants spread their workforce and knowledge base too thin and cannot maintain a precise company image. Find what services you offer best and perfect them!