It's a fact that Six Sigma implementation is the first step to working smart towards success in your business. So, are you ready to get started with Six Sigma? 
But wait…don't you want to find out some details on what Six Sigma is all about? Of course you do, and here's how! Learn about our onsite Six Sigma Champion Training course.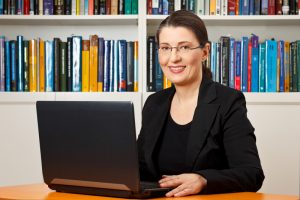 Some of the topics covered include:
How to Get Started with Six Sigma
Six Sigma Highlights
Comprehensive Project Samples
Thorough Project Charter Models
Strategy and Benefits of Six Sigma
Project Selection Process
What is Lean Six Sigma
Capability Analysis
Six Sigma Deployment (How to Select Black Belts)
Creation of Six Sigma Project Metrics
Integration of Lean and Six Sigma
Applying Six Sigma to Business Processes
Tracking and Managing Six Sigma Projects
Managing Change in the Six Sigma Process
Financial Guidelines for Six Sigma Projects
With this course, our Master Black Belt instructors will be available for some one-on-one with groups if they are interested in implementing Six Sigma into their business. This course is one of the most comprehensive for those just starting out in the world of Six Sigma.
We build on the knowledge you've already acquired; each course we offer has been time tested. In other words, we have had much success from our students. Many have seen their business grow and become successful, and then they decide to become Master Black Belts. Six Sigma education is a priceless investment that pays high dividends when done correctly. 
For more information on our Six Sigma courses and services, please visit 6sigma.com.