These days, online certification training helps you achieve your professional goals and increase your chances of advancement in a most affordable and convenient manner. This is very suitable if you have a busy schedule or find it difficult to attend a regular class.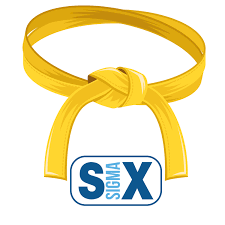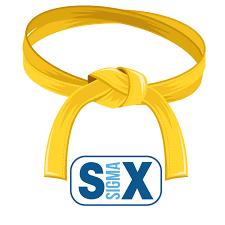 Six Sigma Online Yellow Belt training offers the student an overall insight into the techniques of Six Sigma, its metrics, and basic improvement methodologies. A Yellow Belt participates as a core team member or subject matter expert (SME) on a project or projects. Six Sigma Yellow Belt training provides an introduction to process management and the basic tools of Six Sigma. 
Six Sigma Yellow Belt Online Features:
Online Yellow Belt Special Pricing-
$199 Special Pricing for the Yellow Belt Training.
Secure Downloadable Course Manual.
Ability to sign up at a later date for the Green and Black Belt online programs.
What is included with the Online Six Sigma Yellow Belt Training?
The Global Six Sigma online training program gives you 90 days of access to complete the 2 days of material.
All Online Exams and Quizzes. (You may retake as many times as needed to pass.)
Internationally recognized Six Sigma Yellow Belt Training Certificate issued upon completion.
Secure Manual, which may be printed once for your records.
Online Program Requirements:
A computer with online access to the internet with a browser and Microsoft Windows.
Sound Card and Speakers.
Display Settings of at least 1024 * 768 Screen Size.
Adobe Acrobat Reader.
Flash Player.
Access to Microsoft Office 2000 or newer.
For the Yellow Belt program no statistical software application is required.
You are not to provide your login information to other users. Your online account is for your personal use.
Please note there are no refunds once the program has been started.
Online Six Sigma Yellow Belt Training Agenda:

Six Sigma Overview
Six Sigma Define Phase
Six Sigma Deployment
FMEA
Individual Classes Available for Purchase
Interested in getting a refresher course or just want a quick overview of Six Sigma? We do offer individual classes for purchase, so you don't have to buy the whole program! Get access to one or several modules at a time. View our catalog for more information.