With all the animal rescues that seem to be increasing in numbers, you'd think that every animal rescue would use the example of William Brown III, the CEO of Humane Society for Greater Savannah. Brown used Lean Six Sigma to eliminate waste and reduce variation.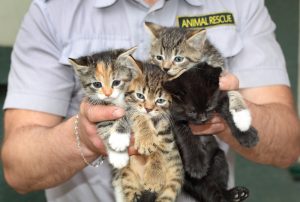 Basically, Brown used Lean Six Sigma principles to the entire day-to-day operations. With a combination of Lean Six Sigma, standard procedures and best practices, the HSFGS has reduced personnel expenses by 35%.
By using their current software system to track the animal's length of stay at the shelter through every stage of the process from intake to through adoption, and by making the staff accountable for their section or part of the animal's stay, they were able to reduce the stay of 45 days to 11 days. The genius of Lean Six Sigma is that by making everyone accountable for their involvement in the process, not only does it encourage teamwork, but everyone feels empowered.
Some of the Lean Six Sigma tools any animal shelter would benefit from include:
Value Stream Mapping: This is a great tool for analyzing the entire day-to-day processes from start to finish. This enables the viewer to visualize where the areas of waste are occurring. This can also catch areas that are producing variances; for example, maybe it is taking too long to cubby clean for an individual.
The 5 Whys: This method can delve into the root cause of an issue or problem. Just keep asking why until you get to a satisfactory answer. Remember, each answer to a different "why" will yield a deeper response.
Poka-Yoke: This is taking a basic step to mistake-proof a specific section of a process. The main requirement is knowing the process that is in question, like the back of your hand. In other words, really specifically knowing where said mistakes are made.
Kaizen: Continuous ongoing small improvements will give amazing results. This is the Japanese word for improvement. This is based on the premise that all levels of staff work together for incremental improvements.
Interested in learning more about Lean Six Sigma for your organization? Please visit 6sigma.com. 
Social Share