The Kaizen business philosophy has become a crucial component of the Six Sigma methodology. Originating from Japan, Kaizen means to constantly improve a business process, typically within manufacturing or production. There are five key processes that define Kaizen, commonly referred to as the 5S's. When translating directly from Japanese, these 5S's are 'Sort', 'Straighten', 'Shine', 'Standardize', and 'Sustain'. Performed in a linear pattern, employees first begin with 'Sort' moving through the processes until reaching 'Sustain'. Each stage represents a different business process improvement method. These include reorganizing a workstation, removing unnecessary parts and equipment, and even sustaining a process's current progress.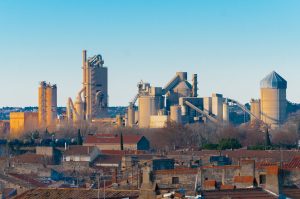 Throughout our Kaizen 5S for Beginner series, we have assessed each stage along the Kaizen business philosophy. In this article, we will discuss the forth S, 'Standardize', what it means, and how companies successfully implement it their employees' standard operations.
What Is 'Standardize'?
'Standardize' is the process of revisiting the first three stages of the Kaizen model periodically and maintaining the new standard of operations. We recommend practicing 'Standardize' on a frequent schedule that is predetermined by management. Depending on your company's industry, revisiting one or all the prior three stages may be necessary to maintain your improvements. For example, if you operate a manufacturing plant, revisiting 'Shine' multiple times per month is a great way to keep your workspace clean and operating smoothly. Likewise, if your company produces a variety of products, revisiting 'Straighten' would be helpful is properly placing items so they are easily accessible.
How often and when your employees will revisit a previous Kaizen stage is based solely on your needs. The idea behind Standardize is the flexibility to revisit prior changes, reassert discipline, and assess new ways to improve your business processes. This systematic approach aims at maintaining the progress you've already made, as well as confirming the set standards levels.
Implementing Standardize
You can implement Standardize in a variety of ways due to its flexibility and dynamic nature. First, management may develop a time period in which each prior Kaizen stage is revisited a certain number of times. This may be along the lines of every month, quarter, or half year. Kaizen succeeds in part due to its discipline and structure. Ensuring that your employees follow managements' decision to revisit prior stages when they request so is key.
Additionally, you may also implement Standardize by developing a system of checks and balances within your processes. For example, if a defect occurs, your employees will revisit each Kaizen stage, ultimately fixing the error. However, in the end, your company's needs will guide you how to use Standardize.