The smart business owner never gets complacent and keeps an eye on what his or her customers consider important in the product or service. There are many ways to get the information you need. This infographic below will give you a visual of the different ways to obtain this information. Please keep in mind that many people are not fans of filling out surveys or answering written questions. 
Since many small businesses are now worldwide with their online presence, the days of truly knowing the customers that frequent your establishment are not what they used to be. In the days of yore, you as the owner might see your customer on a daily basis and talk to them as "friends," and they would give you an honest answer, as well as remaining loyal to your business. 
Now with the internet, businesses grow faster and quicker, and may not have the personal touch of a local business, so you can't always establish those friendships with your customers. We discuss the Voice of Customer (VOC) in this infographic, which is an effective way to gather that pertinent information.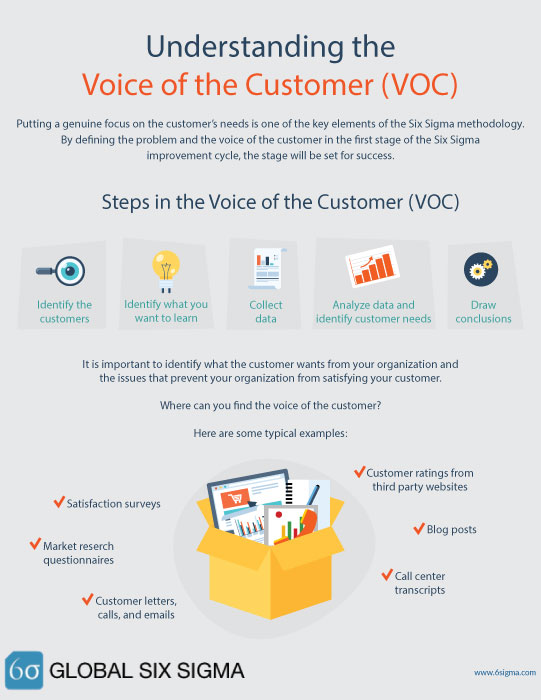 Social Share