Going Green and Six Sigma
---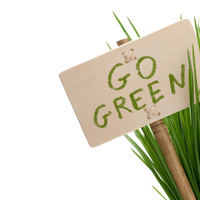 Understanding the meaning of "going green" or the green process management has important significance in today's business world. While many know it's an important concept, most don't understand what it really means and how crucial it is to staying relevant in the marketplace.
Our Green Process Management seminars, developed by Sam Windsor, author of "An Introduction to Green Process Management," teaches attendees about green standards and specifications. The seminars discuss the ideal roadmap and give the tools needed to lead a company in its quest to take advantage of cost reductions, improve public image and drive sales by embracing and exemplifying what is really means to be a green company.
We offer 2 class options:
Introduction to Green Process Management: 2 Days –

Sign Up Now
Green Process Management: 5 Days
Concepts Learned in the Green Process Management Program
---
Students will get an in-depth education on green concepts, including:
What is Green
Green Terminology
Benefits of Going Green
How to Measure and Report Green
Environmental Management
Implementation of Green
Getting Started with the Green Process
contact us to enroll in our class!