---
Six Sigma Boston Training and Certification
When it comes to the simultaneous provision of the first two weeks of Green Belts and Black Belts in Boston, 6Sigma.com is extremely proud to be the first trainer in this realm to actually do so. The advantage lies in the fact that folks can then train together with enormous ease, which in turn gives the organizations in question a lot of flexibility to plan things out as per their convenience. We are also very happy to offer onsite Six Sigma Champion leadership courses in Boston which are particularly very well suited for organizations that are eagerly looking to implement six sigma principles.
Six Sigma Hotel Information, Boston, MA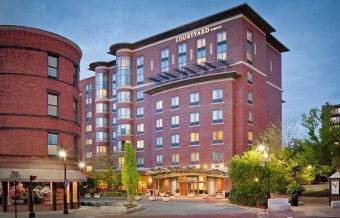 Discounted rates are available for Six Sigma Training and Certification Boston, MA students, but will vary. Please call Marriott Reservations at 866-296-2296 and referencing the Six Sigma training for the rate that matches with your training dates. The special rate ends 30 days prior to training, so book early.
We recommend using public transportation or services such as Uber instead of driving, parking at the hotel is $35.00/day.
Alternative Transportation:
Make a Reservation
or call them to make a reservation and mention the "Six Sigma.us Rate"