Here at 6sigma.com we're always about learning and improving. After all, we practice the principles of Six Sigma on a daily basis! With that said, we thought we would take a look back at our most popular blog posts for 2018.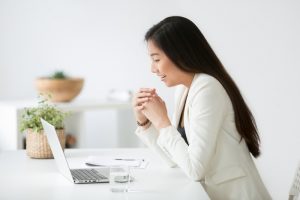 Whether you're a first time student just learning the ins and outs of the Six Sigma methodology, or have been practicing for decades, our blog here at 6sigma.com is a terrific resource for many topics of interest. From manufacturing principles to the voice of the customer, we've listed several popular blogs from the last year:
Gathering data is one of the most important things you can do when solving business problems. With this in mind, this posts outlines some great basic Six Sigma tools everyone can use.
If you like visuals and illustrations, be sure to check out this post. This infographic visually depicts the DMAIC roadmap, one of the fundamental steps in the Six Sigma methodology.
Here we show another great infographic, which visually depicts the five fundamental Lean principles. Using Lean Six Sigma tools will cut production costs, increase the quality of your product and give your customers more value for their paying dollar.
It's a known fact: If you're not pleasing your customer and fulfilling their requirements, you might as well close up shop. There are many ways you can tap into the psyche of your valuable customers, and in this post we outline a couple of methods.
Is your business or organization ready for 2019? Learn about 6sigma.com's array of Lean Six Sigma training courses. We offer on-site, online, and blended training options that will meet your needs. Check out our schedule today at 6sigma.com!
Social Share