The principles of lean manufacturing have been benefiting many businesses for years now. From reducing waste to detecting errors on the factory floor, these main principles of guide the business practices of many of today's major organizations, such as Nike, John Deere, and Intel.
This infographic outlines five of the major principles found in lean manufacturing, including:
Specify value as perceived by the customer
Identify the steps in the value stream for the product
Make the processes flow without interruption
Let the customer pull value from the product
Strive for perfection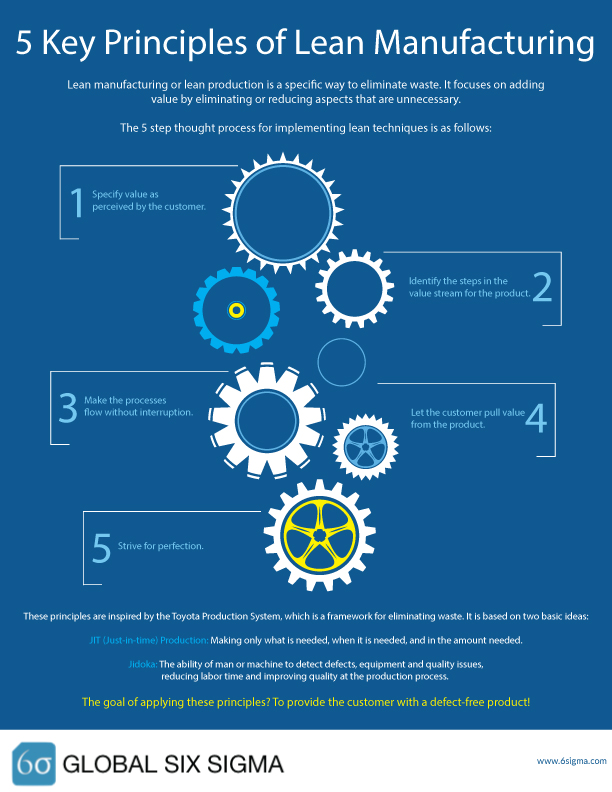 Interested in applying these lean principles to your organization? Contact us at 6sigma.com for more information!
SaveSave