6sigma.com is ready to provide in-person classes following social distancing and local guidelines in regards to COVID-19. For those clients who are not allowing employees to attend public sessions or non-essential training, we will continue to deliver training virtually. Please Contact Us if you have questions.
---
Six Sigma Training and Certification Singapore
It gives us an immense amount of pride that being an American provider of six sigma training and certification we are able to impart lessons in the English language in Singapore. There are a number of training courses that we have on offer, including the most popular Black Belt program which stretches over four weeks. At our end, we do everything possible to make things as financially comfortable for trainees as possible, whereby we split the course into two weeks of training each for Green and Black Belts, of course at a discounted rate. For Singaporean students looking to make the most of the limited time that they have on hand, this proves to be an excellent option since it leaves them with greater time for all the activities they needto pursue. Not only that, trainees have a lot of flexibility to mix and match courses. For example, they could start their course in Singapore and conclude it in a variety of other locations such as Malaysia, Dubai and of course the US. You would also be pleased to know that we offer all our programs onsite which means you can make the most of your facility for training purposes. This includes specialized training such as for Six Sigma Champions which makes organization-wide deployment of six sigma principles for executives really simple
Six Sigma Singapore Hotel Information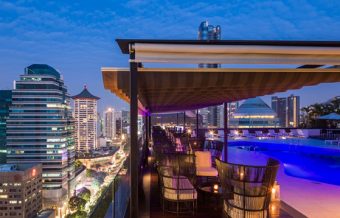 There are no discounted room rates available at this training venue.