6sigma.com is ready to provide in-person classes following social distancing and local guidelines in regards to COVID-19. For those clients who are not allowing employees to attend public sessions or non-essential training, we will continue to deliver training virtually. Please Contact Us if you have questions.
---
Six Sigma Training and Certification Saratoga Springs, NY
In Saratoga Springs, NY, there was no training organization which actually imparted training in both Green Belts and Black Belts at the same time for the first two weeks; they were always spaced out. Therefore, by doing so, we go ready accolades from the Sarasota Springs community particularly from trainees who now had far more time at their disposal than previously while corporates appreciated the fact that they could now work things out in terms of their overall schedule, far more flexibly. It would also be noteworthy to mention that we offer a number of onsite Six Sigma Champion leadership courses to organizations in Sarasota Springs which are eagerly hoping to implement six sigma principles on their premises. If that isn't enough we also take immense joy in offering all trainees who sign up for Green Belt and Black Belt after Green Belt together, a big discount of $1000; to avail it, they simply need to use the discount code BB1000.
The public classes start at 8:00 am and end at 5:00 pm Monday through Thursday at most locations. Weeks with 4.5 days will end at 12:00 pm on Friday. This includes the JumpStart, as well as the first week of the Green Belt. The first week of the Master Black Belt also includes a ½ day on the first Friday.
Six Sigma Saratoga Springs Training Venue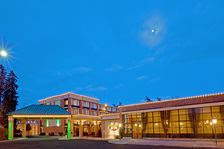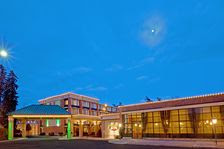 There are no discounted room rates available at this training venue.