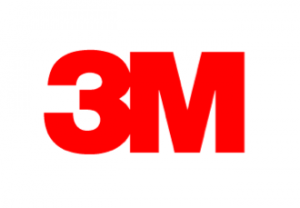 Six Sigma best practices are designed to help companies reduce the number of defects in business processes. Defects are defined as product defects or undesirable events. For instance, one company may describe excessive pollution as a defect. This is an undesirable event that should be removed to make the process more efficient. The concept of 6Sigma was first established by Motorola under leadership of Bob Galvin.
The concept became popular after other companies recognized the benefits. Jack Welch and General Electric was one company that perpetuated the idea and made it popular. When profitability, productivity and efficiency improved, there were few arguments regarding the benefits of Six Sigma. Companies utilizing Six Sigma practices engaged in analysis and plan development to bring about change. Here is one example of how 6Sigma was successfully used in a business. 3M strives to prevent pollution in its organization by implementing Six Sigma best practices. With the help of Six Sigma, the company became a leader in corporate pollution prevention.
3M believes in preventing pollution through proactive measures and addressing the pollution at the source rather than being reactive and addressing the issue once it has already entered the environment. In 31 years, the company has prevented 2.6 million pounds of pollutants from entering the environment and also saved over $1 billion. To achieve Six Sigma standards, 3M enrolled over 55,000 employees in Six Sigma training. These 55,000 earned Six Sigma certification and Six Sigma black belt status, Six Sigma green belt status or Six Sigma yellow belt status. With the helped of trained professionals, over 45,000 Lean Six Sigma projects were completed. In 2007, the company trained two 6Sigma black belts and a master black belt. The black belts provided coaching to the organization. All of the team members were required to have at least a Lean Six Sigma green belt.
Two weeks of training was required to become a 6Sigma green belt. 3M's Six Sigma projects focus on reducing waste, air emissions, greenhouse gas emissions and energy use. By 2006, over 70 percent of the 3P projects in the organization were operating according to 6Sigma methods. The results were favorable. The company used Six Sigma to reduce volatile air emissions. 3M's goal was 25 percent reduction in volatile air emissions. The company achieved 61 percent reduction. 3M also strove to reduce the U.S. Environmental Protection Agency Toxic Release Inventory (TRI). The goal was 50 percent reduction, but the company achieved 64 percent reduction. Improving energy efficiency was also of importance to 3M.
A goal of 20 percent reduction was set, and 27 percent was achieved. In general, the company tried to double the number of Pollution Prevention Pays (3P) projects from 194 to 400. Instead, the company reached 1262 projects, which is more than double the goal.
Six Sigma Saves Money
3M proved that 6Sigma best practices can save companies money. If the processes are implemented appropriately, companies become more efficient, productive and profitable. Global Six Sigma offers both Live Virtual classes as well as Online Self-Paced training. Most option includes access to the same great Master Black Belt instructors that teach our World Class in-person sessions. Sign-up today!
Checkout Virtual Classroom Training Programs
Self-Paced Online Training Programs
---
Read More Six Sigma Case Studies:
Case Study: Lean Six Sigma Improves Environment – Baxter Manufacturing
Case Study: Lean 6 Sigma in Aerospace Manufacturer Streamlines Processes & Improves Cycle Time
Demonstration of Six Sigma Principles through Catalent Pharma Solutions