Just as a dancer reviews and practices the basic steps, a review of the fundamentals of Lean Six Sigma is an important step (no pun intended) for your business. Let's just say that Lean Six Sigma keeps you real and your business dealings accurate.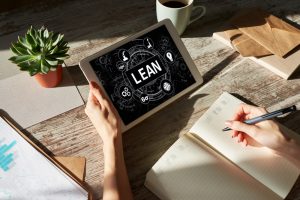 So let us start and review the fundamentals of Lean Six Sigma:
Lean Six Sigma is data-driven, and all decisions are based on the data that has been collected and analyzed for accuracy.  Everything is based on data, and not opinions, gut feelings, or experiences.

Cross-Functional Teams: Getting the knowledge of people involved in different parts of the process will garner the best solutions, so cross-functional teams are important for Lean Six Sigma.

Lean Six Sigma Toolbox: There are many great analytical tools, tools for quality, and efficiency tools that make the improvement process very easy as well as the elimination of variation and waste.
The DMAIC Methodology: Define-Measure-Analyze-Improve-Control. This template makes it easy to organize and facilitate process improvements. This is a system that is neutral, objective and easy to use for problem-solving. Best of all, it is fact-based.

Complete Culture Change: It must be one for all and all for one. In other words, for lean to be successful, the entire company must have the Six Sigma mindset. There must be team involvement of all parties. The role of the Champion is a strong mainstay because there can't be obstacles among team members and the company whose processes they are improving. Everyone in the company is part of the whole and is equally important. The playing field is fair and just and based on facts and data.
For more information on our Lean Six Sigma courses and services, please visit 6sigma.com.