6sigma.com will continue to deliver training virtually through May & June for all classes until further notice from federal, state, and local authorities in regards to COVID-19. The dates associated with a city location will be revised to virtual.
---
Six Sigma Training and Certification Sacramento, CA
6Sigma.com offers a wide variety of training options in the Atlanta area. Besides the immensely popular four week Black Belt option that is available in the city, there's also Lean, Green Belt, and Yellow Belt programs on offer. Those opting for the popular four weeks Black Belt option will essentially divide their time in terms of – two weeks obtaining a Green Belt followed by another two weeks obtaining a Black Belt which is typically obtained after a Green Belt. There is a major incentive on offer in choosing all four weeks together since the price for it carries a steep discount, $6800 only. An additional advantage with the four week Black Belt program is that folks from the same organization can seek Green and Black Belt certifications simultaneously, which makes things a lot more flexible for them. Finally, just in case you were thinking that is all we have on offer in Atlanta, think again since we also provide our flagship Six Sigma Champion course which is tailored for organizations just commencing the process of implementing six sigma principles.
Six Sigma Sacramento, CA Training Venue the week of April 20, 2020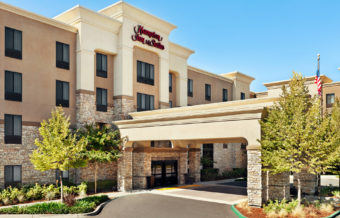 Six Sigma Sacramento, CA Training Venue the week of May 18, 2020
There are no discounted room rates available at this training venue.