---
Six Sigma Training and Certification France
There was no provider of six sigma training and certification in France before 6Sigma.com that offered both the first two weeks of the Green Belt and Black Belt at the same time. As a result of this, organizations felt a greater level of flexibility while trainees saved time since they could pursue two six sigma belts at the same time. Organizations in France looking to deploy six sigma principles can also benefit from a wide range of onsite Champion leadership courses
Six Sigma France Hotel Information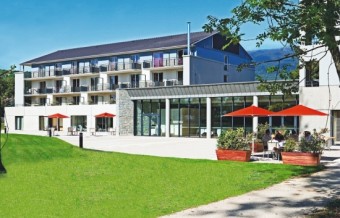 Date/Time:
– Week 1 (Nov 4-8) 5days. Class starts at 8:00 and finish no later than 17:00 Monday through Thursday. Friday, we will be done no later than noon.
– Week 2 (Dec 2-5) 4 days. Same daily schedule. We will finish Thursday before 16:30. 
Venue:
In Divonne-les-Bains (France). The venue is Villa du Lac. 18 km from GVA airport.
Please book your room directly with the hotel. 
Free shuttles to/from the GVA airport:
AM: from GVA airport at 9h15. To GVA airport at 8h50.
PM: from GVA airport at 19h05. To GVA airport at 19h35.
They will provide morning coffee, lunch and drinks all day during the training.  If you have any special dietary needs please let us know and we will work our best to accommodate you.